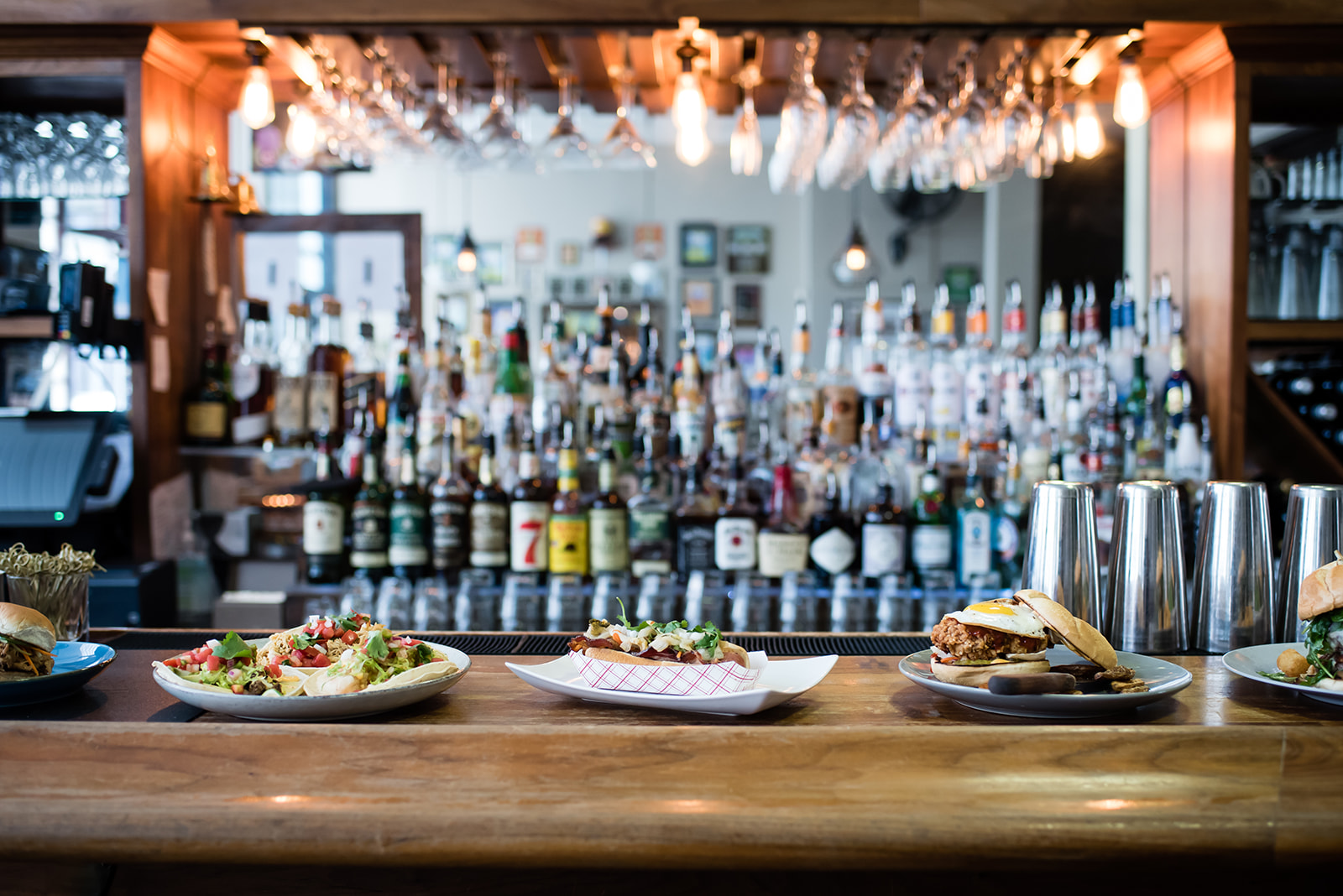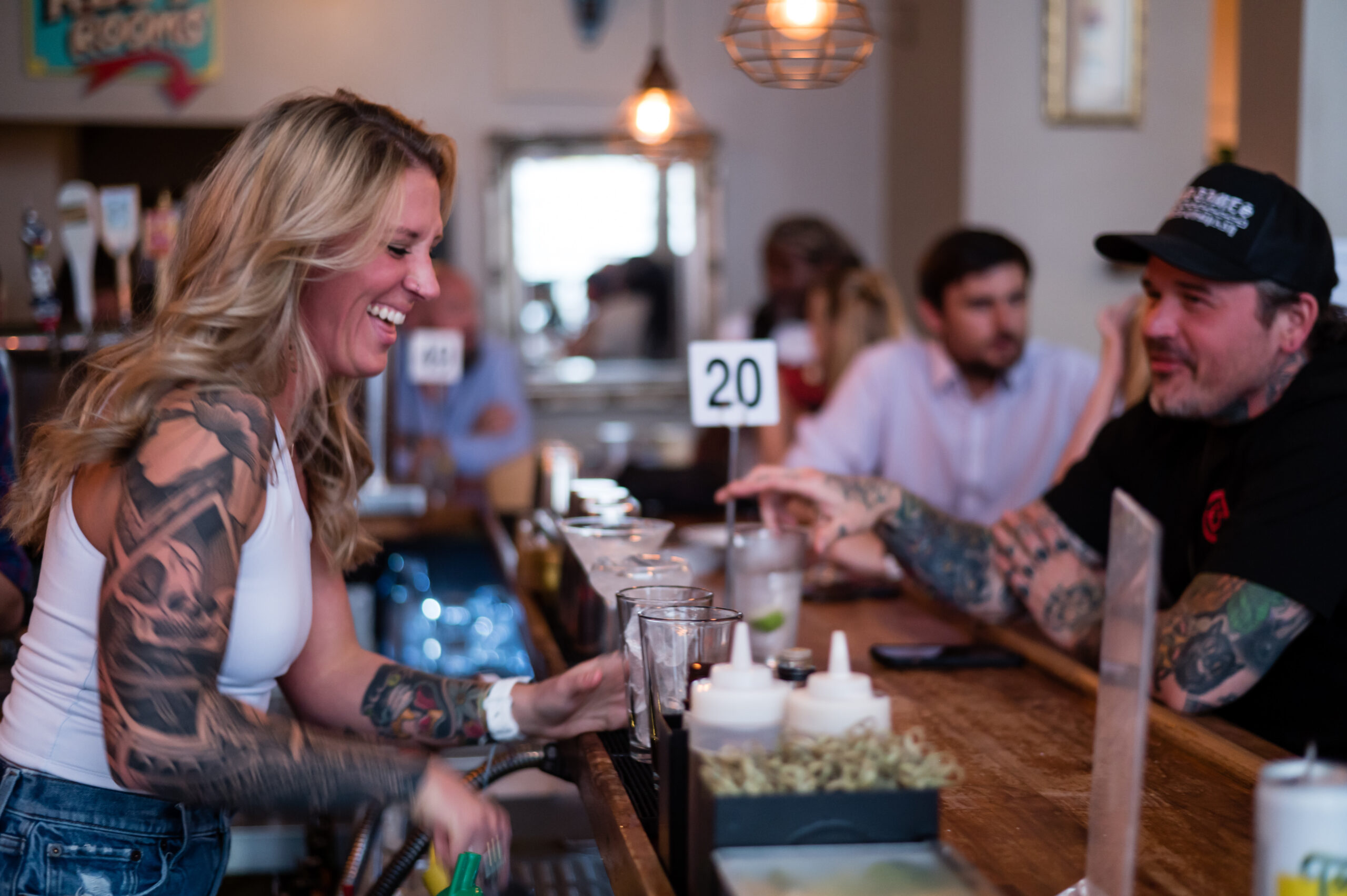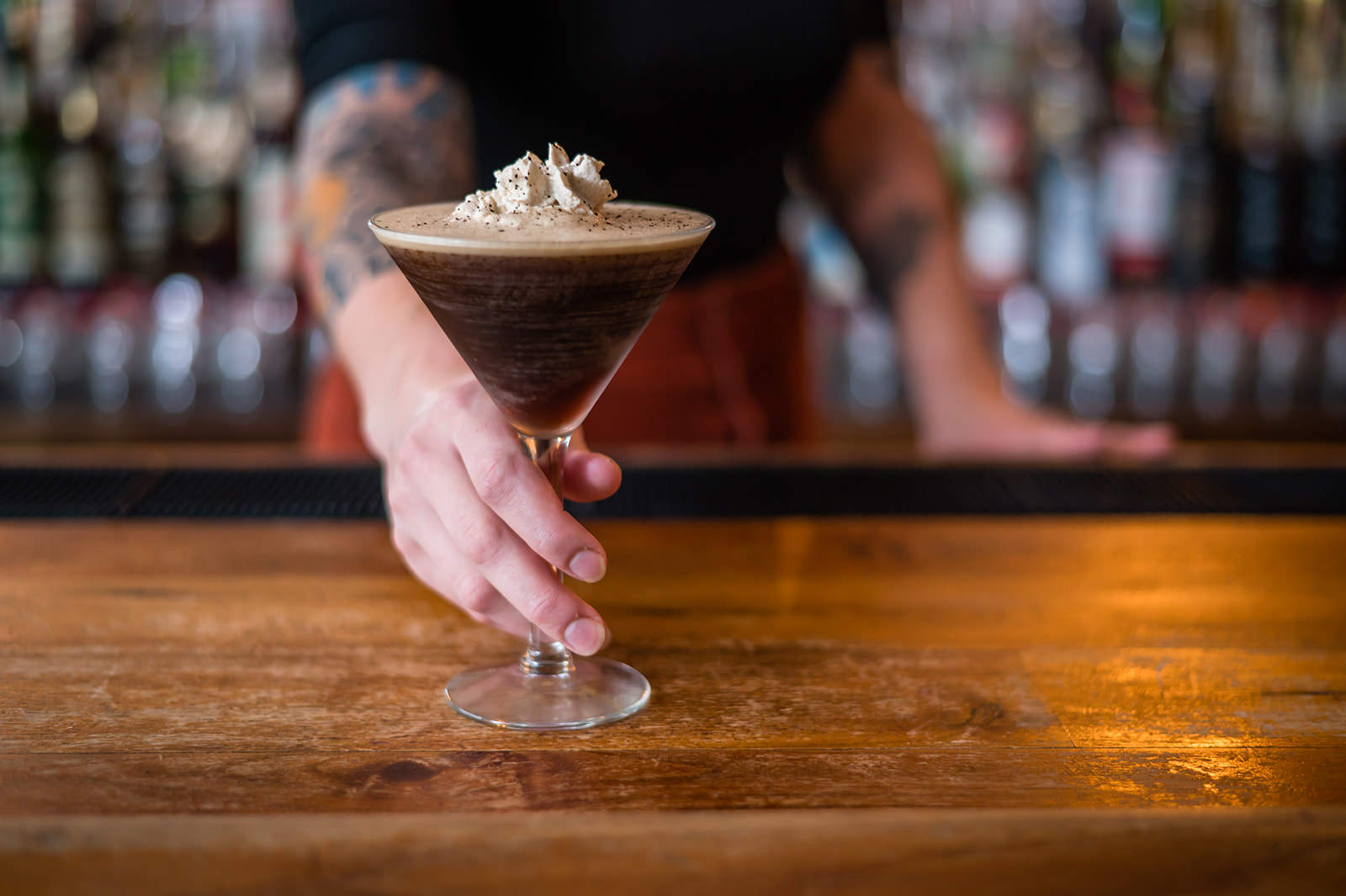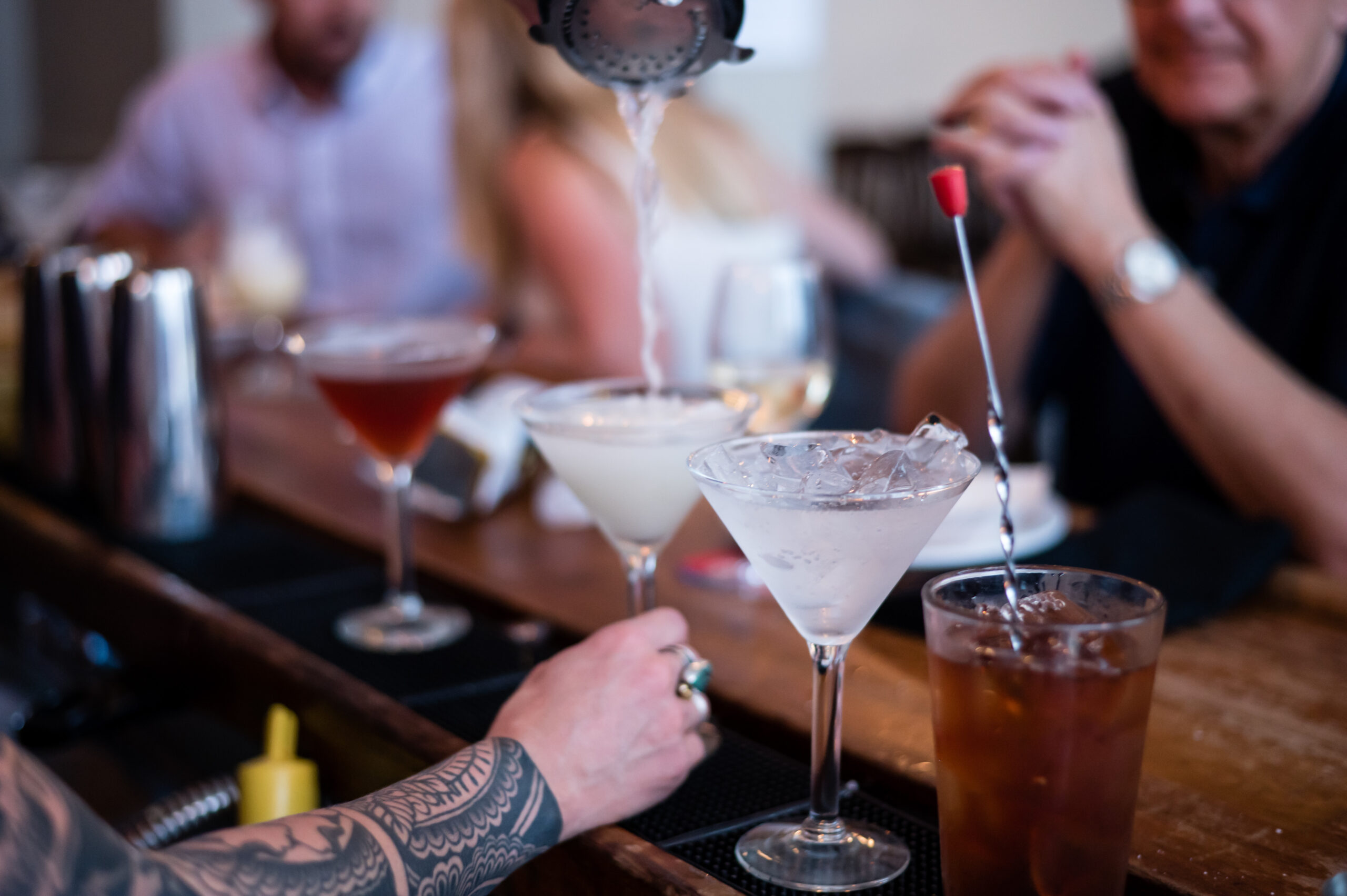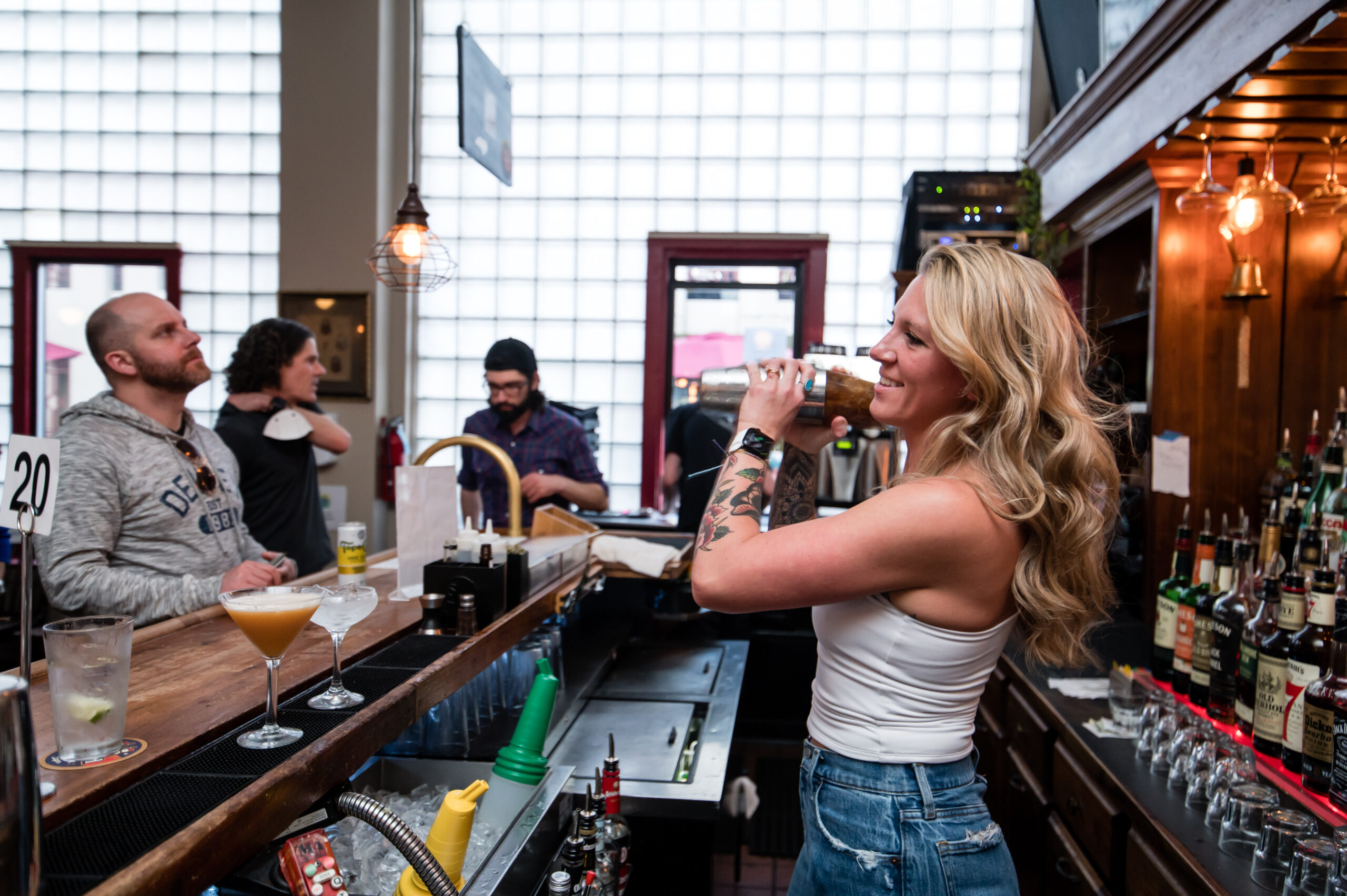 We do not take reservations
We are a casual, counter-service style restaurant and bar
21+ after dark
WHAT OTHERS SAY
Went here to celebrate my friends birthday and it was great! The staff was very kind and checked in on us. Seat yourself, first come first serve set up, you order food and drinks at the bar, with menus to look at online or at your table. We all loved our food. The tacos are amazing! And the tots? The tots and spicy Mayo are so delicious. The portions are filling so don't order two of things like the tots or Mac and cheese, unless your really hungry. Love love love this place!

Samantha Fisher
The staff is friendly, the drinks are great, and it's conveniently located in Historic Downtown Asheville… They also have a lovely outdoor patio area for when the weather is amenable! BUT THEY ALSO HAVE THE BEST BURGER, I can recall eating!!!!! I didn't get a picture, because I dug into that bad boy so quickly, but there's no way a picture would have done it justice, anyway. They do have a wall full of well deserved best burger awards though, lol. Obviously I HIGHLY RECOMMEND visiting Rankin Vault cocktail lounge, especially if you love a good burger!

Holly Androzzo
My boyfriend and I really enjoyed this place. The tacos and the fried chicken sandwich were amazing. I have to work early so only had a cider, but all of their cocktails sounded amazing. I also really liked that they haven't had straws since 2018. We will definitely be back.

Brittany Redding